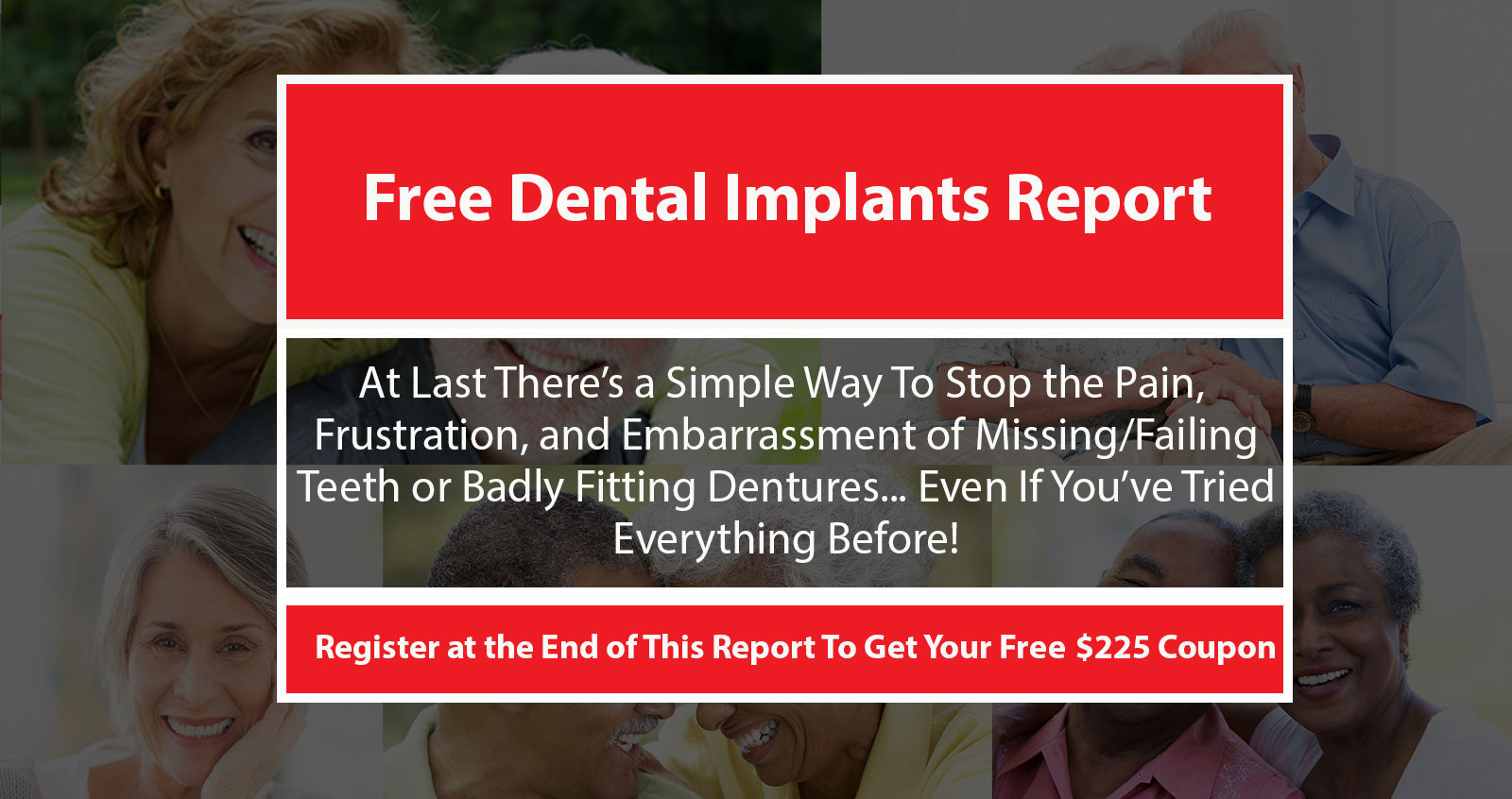 Learn How Easy It Is To Finally Have a Beautiful, Sexy Smile that Could Last a Lifetime!
Dear Friend,
It's sad but true. Everything else in your life can be going along like gangbusters… overall health, job situation, family and relationships…
But if you can't enjoy the simple act of eating the foods you love….. or if you're ashamed to smile or even speak in public because of missing or failing teeth…Then no matter how good life is, the real joy you deserve is missing.
And that's a shame, because many people who used to have missing, failing teeth, or loose/ill-fitting dentures are now telling me how they are eating and truly enjoying the foods that they haven't been able to eat in so long.
In fact, patients who struggled before are now actually tasting the foods they are eating!
Doesn't that sound pretty good to you?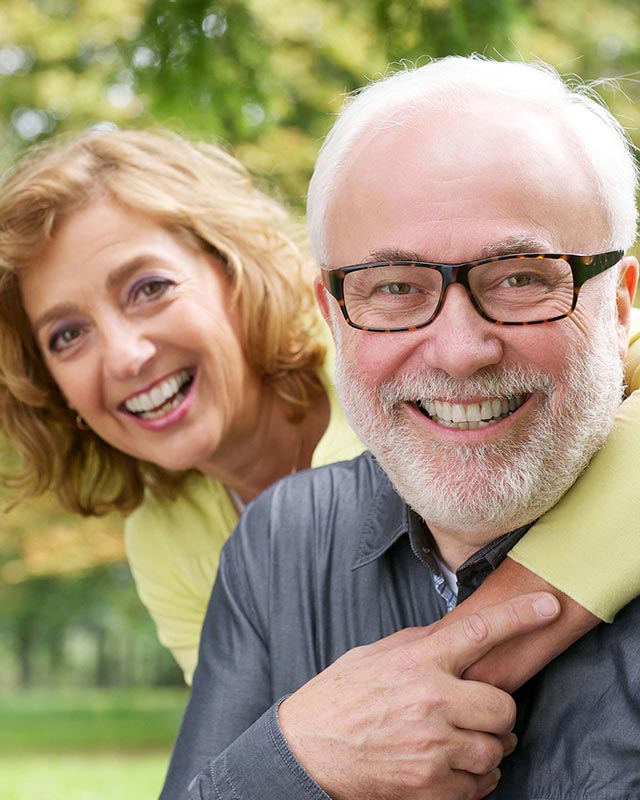 "I have had several implants put in and I am very pleased with the results from all of them. They look very good and function great also. The process was not painful at all and I was made to feel very comfortable during every visit. The time was taken to go back and fix shading issues and I appreciate that greatly. Staff has always been very nice and I am extremely happy with how I am treated. I feel like my overall self image has gone way up and I feel like I can smile again without being self conscious. I sincerely thank all who helped me at Dr Schmidt's office. I cannot express how much I appreciate what you have done."
-Rodney M. New Orleans
That's Where I Come In. . .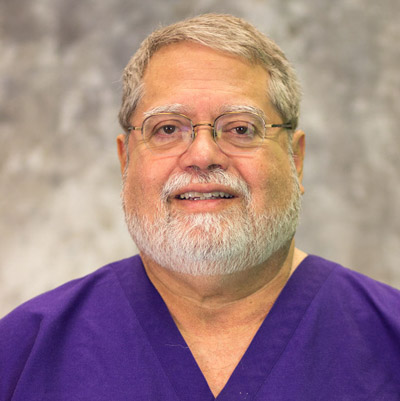 My name is Dr. Glenn Schmidt and I'm a proud New Orleans native who knew from an early age that I wanted to become a dentist.
My philosophy of dentistry is simple:
Offer patients the very best services possible – using the latest cutting edge care techniques and technologies – while still treating patients with the old-fashioned values of respect, concern, and care.
Basically, I treat every patient just like I'd treat a cherished member of my own family. And it's been very good to me.
My practice has thrived for many years at my Uptown location and I have had the privilege of helping thousands over the years. They're comfortable coming back to me again and again… for treatment and to ask questions about the long term maintenance of their oral health– which as I'm sure you're aware, is so critical to everyone's overall health and appearance.
That's the chief reason I wrote this report – to get out information on a topic that I've been seeing a lot more interest in over the past few years: the topic of "Dental Implants."
But before I go too far into that…
Let Me Ask You a Couple of Quick Questions
Are you tired of not being able to eat the foods you love?

Are you afraid or embarrassed to go out to eat with your family or friends?

Have you just grown weary of having to deal with missing or failing teeth?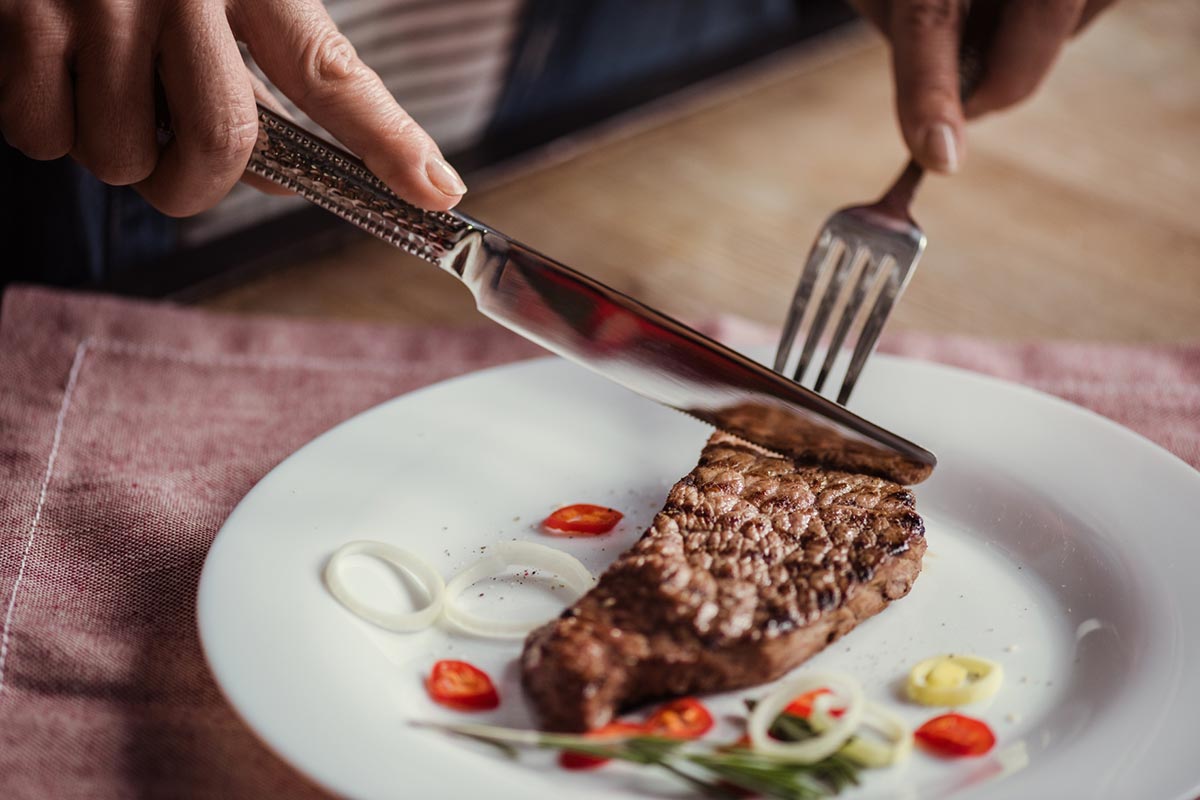 If you've lost one or more teeth due to accident or health issues, you know how challenging that can make life. It not only can ruin your ability to enjoy foods you once loved, it can lead to lower self-esteem…and even affect your health.
For many years, people who lost their teeth had only one choice for replacing them… dentures. Many denture wearers chose false teeth because they wanted to put an end to their tooth problems. They didn't realize that a whole new set of problems were beginning.
Dentures can cause pain during eating leading to poor nutrition.
Dentures can cause problems, which can be intensified if they do not fit well.
Long-term denture wearers can lose jawbone which causes the classic collapsed, wrinkled face common to many denture wearers.
So while dentures can be an option in some cases, they do have some associated drawbacks. And if you're considering your options right now, I want to assure you that your situation is not unique. And more importantly — your situation is NOT hopeless. In fact:
You Don't Have to Suffer Any More!
With today's incredible advances in technology, these problems can be a thing of the past. It's no longer necessary to lack confidence in social settings or to have a reduced ability to chew. And you don't have to struggle with the challenges and drawbacks of dentures. There is a simple, proven, effective alternative available: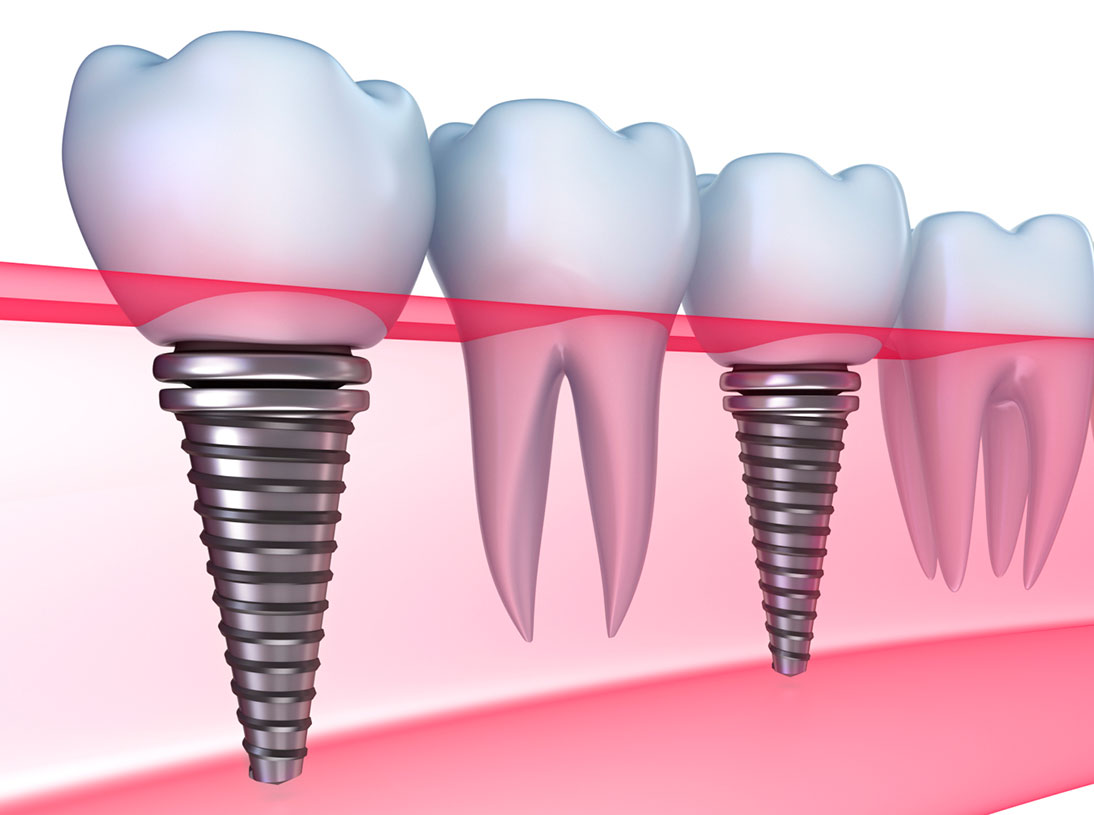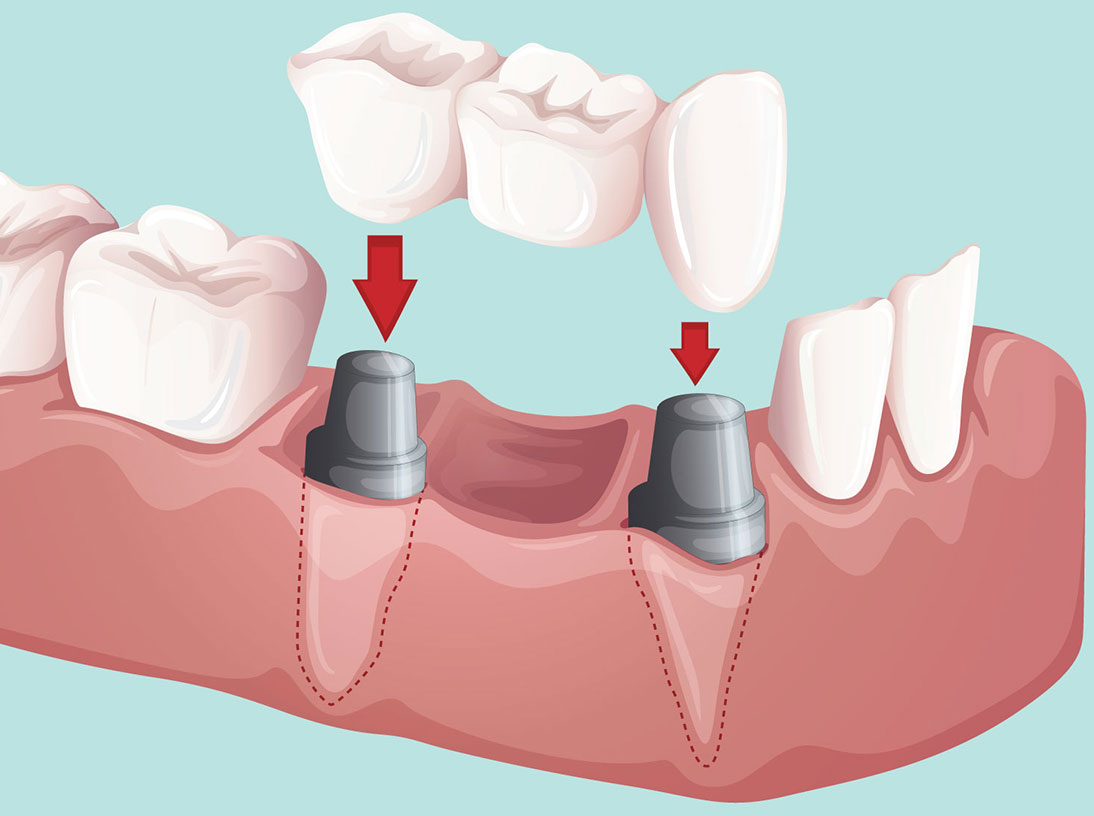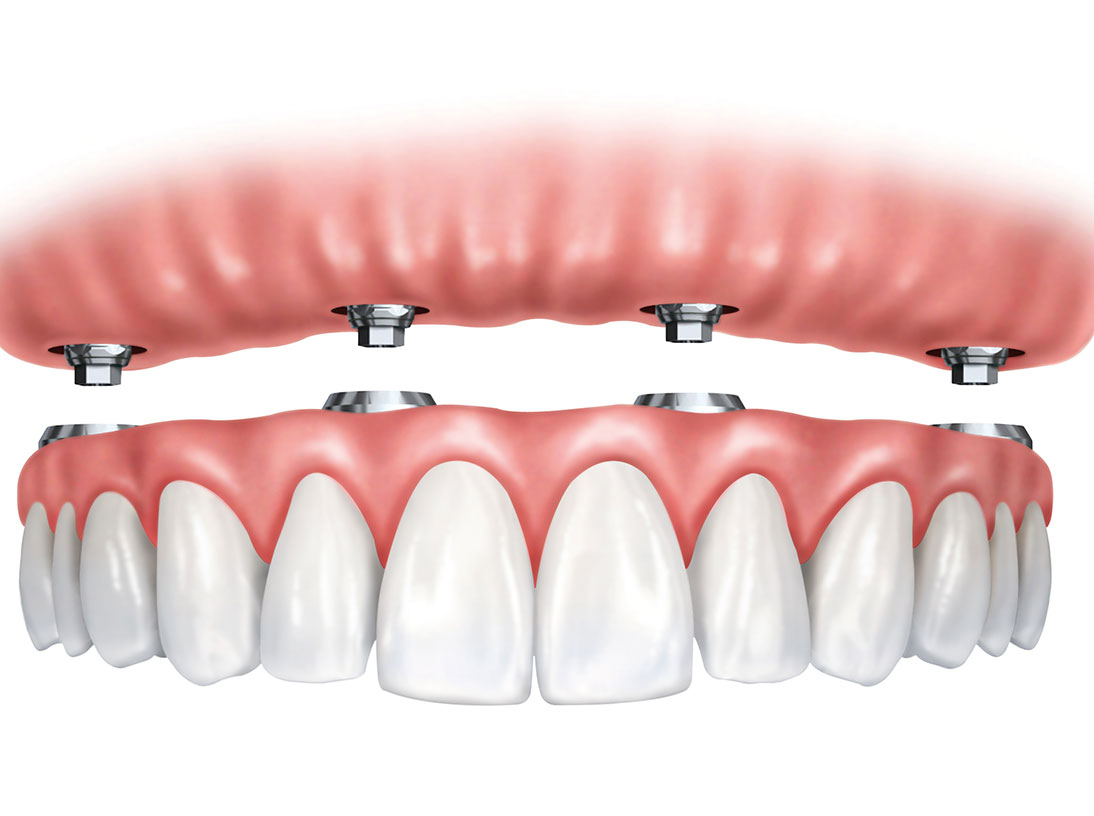 What Exactly is a Dental Implant?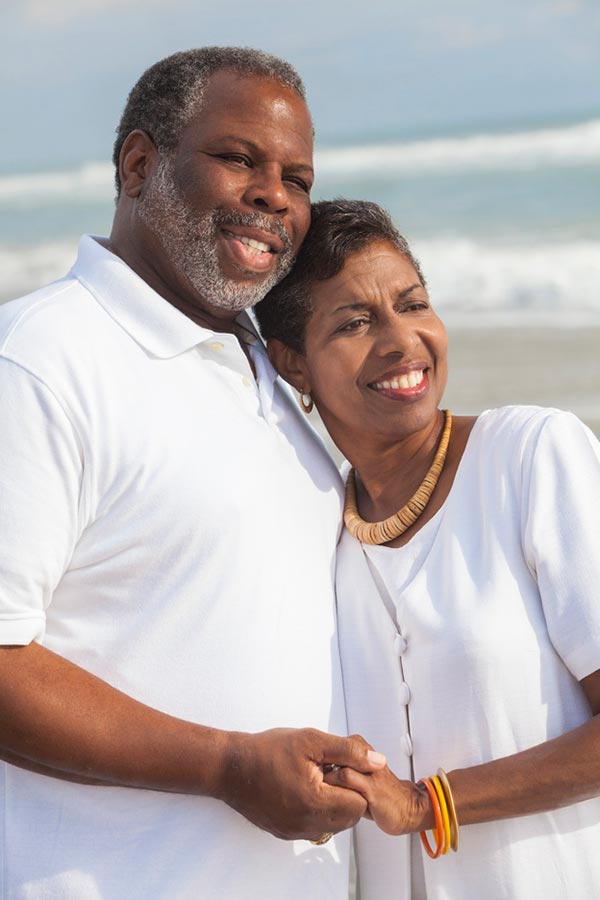 In the past, when someone lost a tooth or many teeth, the most common approach to solving that dental problem was to put in a partial denture or a full denture. However, with the advancements in dentistry you can have stronger,fully restored teeth, while giving you the appearance of a natural looking and fitting tooth with dental implants.
A dental implant basically is a simple procedure where we create a titanium alloy replacement for the root portion of a missing natural tooth – and then, on top of that is placed a replacement tooth fashioned to look and function exactly like your own natural teeth.
Most dentists who have been trained in dental implants will recommend an implant over a denture or refer you to a specialist, because of the health benefits, strength and functional benefits, as well as appearance benefits of dental implants. They are truly the closest thing to natural healthy teeth you could ever have.
"I am well satisfied with the implants and the surgery. Everything went fine, now I can eat. There was no pain or suffering. I was stuck eating cream cheese, potatoes, macaroni – everything soft because of my inability to chew. Now I can return to a normal diet and eat what I want! " – Nelson L. Doubareve, New Orleans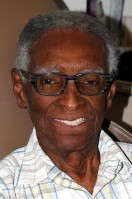 How Does the Process Work?
The dental implants used by most dentists are root-form implants; which means that they are replacement, or substitute tooth roots, used to replace natural tooth roots in areas of the mouth where teeth are missing. Since it replaces the tooth root, it creates the stability needed to have much stronger teeth that stay in place and don't move around. Here are the basic steps involved:
Step 1 – We prepare the gums and surface for the implant procedure.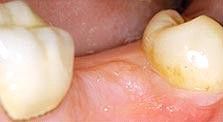 Step 2 – Create the implant and replacement tooth. The implant is machined from surgical-grade titanium alloy to exacting specifications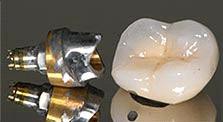 Step 3 – The dentist places the implant into either the upper or lower jawbone.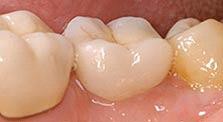 After a period of time, the implant integrates with the bone and becomes a secure anchor for a replacement tooth, a fixed bridge, a removable partial, or a – if the situation does call for it – a complete denture.
Answers to the Most Common Questions Patients Have About Dental Implants…
Am I a candidate for a dental implant?
If you're missing one or more teeth, then you may be a candidate for a dental implant. With a single consultation visit, we'll be able to diagnose and discuss your individual clinical situation. Together, we'll be able to identify a plan (which could well include Dental Implants) to allow you once again to smile, speak, and eat with confidence and comfort.
Can an implant be used as an alternative to root canal treatment?
YES! In fact, not all teeth are good candidates for root canal treatment. Root canal treated teeth are susceptible to decay and fracture, while implants are not susceptible to decay and almost never break. Implants are an excellent and prudent alternative to the root canal, post and core, crown lengthening, and crowning procedures. Often, the cost of saving a tooth with a variety of treatments can exceed that of the placement and restoration of an implant.
Is the implant ever rejected by the body?
The implant is machined from surgical-grade titanium alloy, which is a biocompatible material. However, there is a slight possibility that it will not integrate with bone. If this were to occur, the implant would be replaced with another one. It is highly unlikely that the second implant would not integrate.
Smoking can inhibit proper healing of an implant. However, this does not prevent smokers from having implants successfully placed and restored
How much pain will I experience?
Usually minimal to none. While undergoing treatment, you will receive local anesthesia. (Some clinicians may choose to use other forms of anesthesia.) You may have mild post-surgical soreness for up to 72 hours. An over-the-counter pain reliever will alleviate the discomfort for most patients.
What will the appearance of my mouth look like during my treatment?
During treatment, Dr Schmidt may be able to provide you with a transitional prosthesis that will have the look and feel that you need during this period of healing. It is often possible to have a fixed transitional tooth immediately after the placement of the implant
How much time is required to have an implant procedure?
A single dental implant placement is usually completed in less than an hour as an office procedure with local anesthesia. The implant is then allowed to heal with the bone for a minimum of four to sixteen weeks. If you have poor quality bone and bone-grafting procedures are necessary, the overall process can take up to 12 months or more. Dr Schmidt will determine which surgical procedure is best for you.
How much will it cost and does insurance cover implant treatment?
Costs can vary depending upon what you choose for your treatment and upon your individual dental needs. In general, implants are not covered by insurance. Detailed questions about your individual needs and how they relate to insurance should be discussed with Dr Schmidt or your insurance provider.
How do I properly maintain the implant once treatment is completed?
Dental implants require less maintenance than a natural tooth. Simply brush and floss it as though it were a natural tooth.
How long does an implant last?
The first implants were placed in 1980's. Potentially, there is no reason why an implant cannot last a lifetime. However, specific situations such as some kind of trauma or poor oral hygiene can negatively impact their longevity.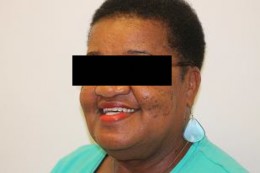 I am very pleased with the implants I received. They have made life, eating, and speaking much more pleasurable for me. Even though I was hesitant about the procedure, Dr. Schmidt assured me that I would be pleased and he was right. Thank you Dr. Schmidt!" – D.M. J., New Orleans
You Will Regain Your Confidence and Self Esteem with Dental Implants
No more embarrassment or fear in public situations.

No more avoiding those foods you love but can no longer manage.

Finally you can enjoy the subtle tastes and textures of food and drink you've been missing out on for so many years.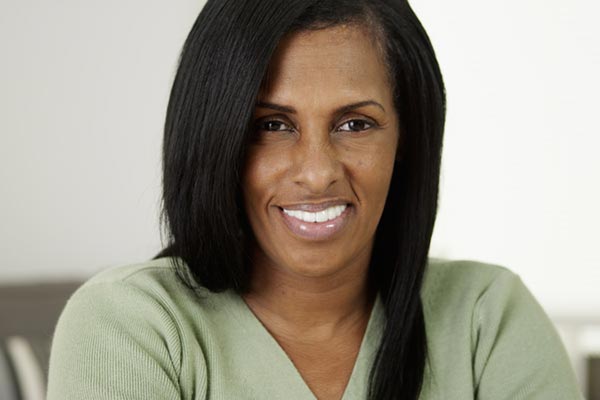 This Can Work For You Too!
I know, because I have helped thousands of people just like you experience the life-transforming benefits of Dental Implants in their lives. Don't just take my word for it. This technology can work for anyone – just look at a few before and after examples:

This implant was placed 4 years ago by Dr. Schmidt.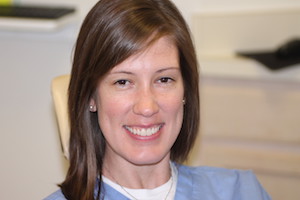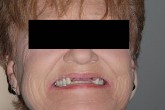 These implants were placed 5 years ago by Dr. Schmidt.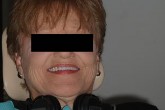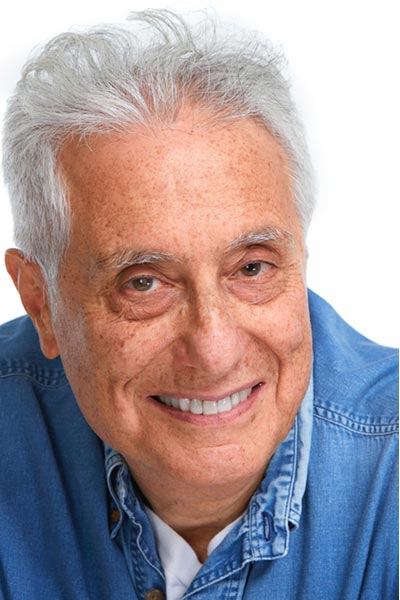 At Riverbend Dental Center, we take the time to make sure that you have the care that is right for you. We've been in practice in New Orleans for over 33 years and we have extensive experience in all phases of implant therapy. Dr Schmidt has been a featured speaker at several dental implants seminars nationally where he has presented techniques and procedures to other dentists. Your complete treatment, from implant placement to restoration, can be handled in our conveniently located Uptown office.
Implants are a big decision for any person to make. Here at Riverbend Dental Center we are committed to your comfort as well making sure you get quality results. We're proud of the fact that we focus on providing a long term, successful outcome after every treatment is completed.
"I am delighted with the results! Dr. Schmidt is such a master of his trade – but also a very caring person. His staff is very competent and as caring as he is. I am completely satisfied with the results and would recommend Dr. Schmidt to any one." – Agate Lawson, New Orleans
Dr. Schmidt is a diplomat* in the American Dental Implant Association and The International Association of Dental Implantology. He is often consulted by other dentists in treatment planning their implant cases. He has been a featured speaker at the International Association of Dental Implantology, and has spoken at other occasions in Miami, Houston, New Orleans, Philadelphia, Milwaukee, Denver, San Diego, and many other cities. He has extensive experience in implant placement and restoration, and places many implants monthly. He often has patients come to see him for second and third opinions.
* To achieve diplomat status the doctor must have placed many implants and undergone association testing.
Schedule a Consultation Today!